Hello dear book lovers and welcome to another post in the Down The TBR Hole feature hosted by the awesome Lia.
Hello my lovely bookworms and welcome to another episode of my attempt to control my TBR. Today we start the count at 3130. Since I'm writing these next few posts back to back, I haven't yet started adding books on my TBR, so we should make it to 3000 books soon. Hopefully. I mean I think so. Anyway. Let's start, shall we?
Do you ever feel like Gandalf being lost in the mines of Moria? Because looking through this list this is how I feel: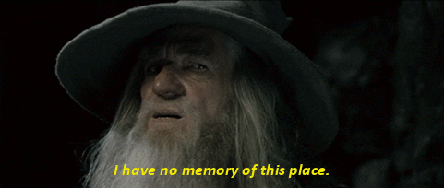 Out of the 20 books I looked over today, I decided to un-shelf 7 of them and moved 2 to the maybe shelf. This brings the total count of books on my TBR shelf to 3124, since I unfortunately did manage to add a few books on my TBR shelf.